The weekend is on its way and I am already looking for some refreshing drinks. Since I was not interested in going to a bar, I decided to stay at home and try some cocktails for myself. I wanted to try some tequila, so I searched for some cocktails and learned how to make them at home. I found an awesome 1800 Tequila Margarita cocktail and believe me, it is a mindblowing drink. The cocktail is made of tequila, an extract of lime, and fresh flavors. Try this drink at home by following the ingredients and instructions below.
What Is An 1800 Margarita?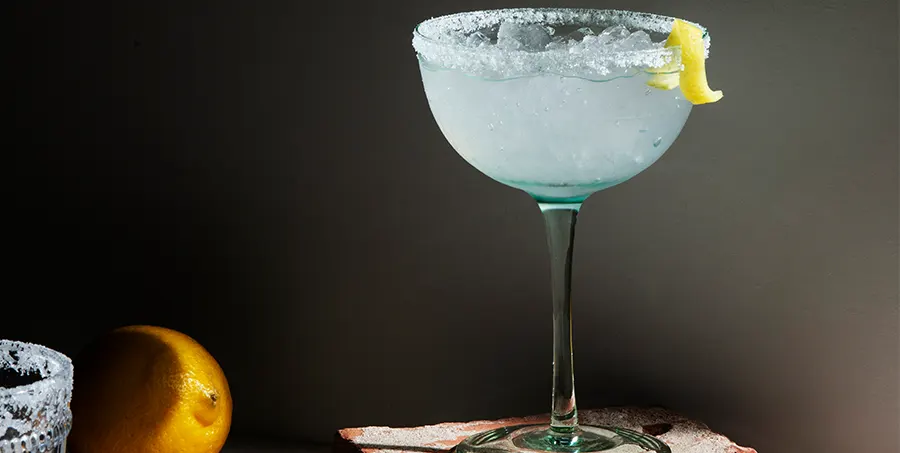 An 1800 Margarita is a classic Mexican cocktail made with tequila, orange liqueur, and lime juice, often with a salted rim. It can be served shaken with ice, blended, or neat. This iconic drink has historical roots and gained popularity during Prohibition when Americans sought alcohol in Mexico. 1800 Tequila, known for its historical significance, is the brand of choice for crafting this timeless and refreshing cocktail. Cheers to the 1800 Margarita!
Journey To Mexico to Taste An 1800 Tequila Margarita
To fully appreciate the exquisite 1800 Margarita recipe, embark on a journey to explore the world's finest tequila distilleries. As passionate cocktail enthusiasts, we've roamed the globe in search of top-notch spirits, including tequila, in enchanting Mexican destinations like Puerto Vallarta, Los Cabos, Mexico City, Merida, Chichen Itza, and Playa del Carmen.
The Four Seasons Mexico City boasts one of the nation's premier cocktail bars, where skilled mixologists craft everything from timeless classics to contemporary wonders, including the delightful 1800 Tequila Margarita.
For an authentic tequila immersion and an opportunity to witness the spirit's production firsthand, consider a trip to Jalisco, the tequila heartland. This region is renowned for tequila, while agave-based spirits crafted elsewhere are known as mezcal.
Notably, 1800 Tequila is meticulously produced at the esteemed Jose Cuervo distillery in Tequila, Mexico, using 100% blue agave. Our beloved 1800 Tequila Margarita encapsulates Mexico's tequila heritage, making it a must-try experience amidst the birthplace of tequila. Embark on your tequila adventure and savor the journey!
Find the enchantment of 1800 Tequila with these cocktail recipes. What makes 1800 Tequila unique is its remarkable ability to harmonize effortlessly with citrus and other common mixers while preserving its distinct flavor. It strikes the ideal balance, imparting character to your cocktails without overwhelming them. The Blanco variation, in particular, excels in mixed drinks, making it our top choice for a wide range of cocktail concoctions. 1800 Tequila offers a delightful selection to craft the perfect 1800 Margarita, including:
Each of these 1800 Tequila variations brings its own personality and flavor profile to your 1800 Margarita. Whether you prefer the boldness of Añejo or the tropical touch of Coconut, you can craft a Margarita that suits your taste with a salted rim and a lime wheel garnish. Cheers to your tequila journey!
How to Make 1800 Tequila Margarita Cocktail Drink Recipe
Our homemade 1800 Margarita recipe puffs the best, freshest ingredients:
1800 Tequila: We recommend Silver, Añejo, or Reposado for that premium touch.
Orange Liqueur: Choose from Triple Sec or the delightful Cointreau.
Lime Juice: Elevate the flavor with freshly squeezed lime juice; the difference is undeniable. Avoid store-bought lime juice for the best results.
Simple Syrup: Create your homemade simple syrup by gently heating equal parts water and white sugar.
Salt: To add that classic Margarita twist, rim your cocktail glass with kosher salt.
Lime Slice: Give your cocktail glass an elegant finishing touch with a garnish of fresh lime slice, wheel, or wedge.
With these top-notch ingredients, your 1800 Margarita will be a masterpiece of flavor and refreshment. Cheers to crafting the perfect cocktail!
Here are some handy tips for crafting the perfect 1800 Tequila Margarita Cocktail:
This cocktail recipe is a breeze to whip up at home, and you can have it ready to serve in under 10 minutes.
It's a fantastic choice for those scorching hot summer months, making it a crowd-pleaser at garden parties, family barbecues, and relaxing cottage cocktail hours.
Keep in mind that the recipe serves one person, but if you're hosting a large gathering, feel free to multiply the ingredients by the number of guests and prepare the drink in a punch bowl or jug instead of individual cocktail shakers.
To ensure a wonderfully chilled experience, consider storing the Cointreau and 1800 Tequila bottles in your freezer before your guests arrive.
While we've crafted this drink with a salted rim for that classic Margarita twist, if you're not a fan of salty beverages, you can easily skip this step.
With these tips, you're all set to enjoy a refreshing Margarita made with 1800 Tequila, Cointreau, and fresh lime juice. Cheers to a delightful cocktail experience!
Best Bartender Tools & Cocktail Equipment
For an amazing Mexican dinner party featuring a sublime 1800 Tequila Margarita cocktail, you'll want to ensure your bar is equipped with the finest bartender tools and cocktail equipment. Here's a curated list of must-haves:
With this well-equipped bar, you'll be ready to serve up the perfect 1800 Tequila Margarita cocktail at your Mexican dinner party, impressing your guests with both your mixology skills and your attention to detail. Cheers to a memorable evening!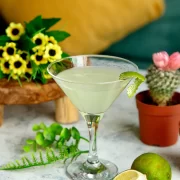 How To Make An 1800 Tequila Margarita Cocktail
Preparation time: 10 minutes Total time: 10 minutes Course: Drinks Cuisine: Mexican Keyword: 1800 Margarita Servings: 1 Calories: 235 kcal
Creating a refreshing 1800 Tequila Margarita Cocktail with Cointreau orange liqueur and fresh lime juice is a delightful endeavor. Follow these simple steps:
Now you're ready to enjoy a wonderfully crafted 1800 Tequila Margarita Cocktail with the perfect balance of tequila, orange liqueur, and fresh lime juice. Cheers!
With these tools on hand, you'll be well-equipped to mix up your delicious Reposado Tequila concoction with ease.
With these tools on hand, you'll be well-equipped to mix up your delicious Reposado Tequila concoction with ease.
| | |
| --- | --- |
| Calories | 235kcal |
| Carbohydrates | 9.5g |
| Protein | 0.1g |
| Sodium | 1mg |
| Potassium | 34mg |
| Fiber | 0.1g |
| Sugar | 7.6g |
| Calcium | 4mg |
FAQs: 1800 Tequila Margarita Cocktail Drink Recipe
I'm Sumi and I ♡ FOOD. I used to be a teacher, and now making food and writing about it online is my full-time job.

Did you make a recipe? Tag @eatfreshs on Instagram so we can find you!